What flag is right for you?
Choosing the right american flag is vital if you do not what to spend lots of money. You have to pick the right fabric for the type of use, the Size of the american flag, were the american flag will displayed, what american flag company makes it, and your budget.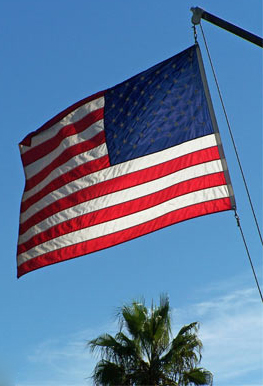 The American Flag Buyer's Guide
1st. Were are you displaying the flag?
(click on one to move on)