What American flag is right for you?
Strong wind areas require more heave and durable flags. If the American flag is going to be flown 24/7 then you will need a even stronger type of flag.
The American Flag Buyer's Guide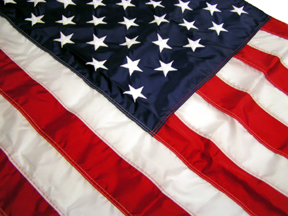 Nylon
Sewn nylon American flags are great for higher wind areas. They look attractive and they are durable to the outdoor weather.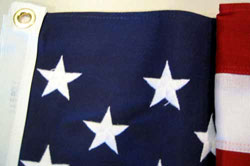 Polyester
Sewn Polyester American flags are the best for 24/7 outdoor use. They are a bit heavier and cost more, but they will last longer and they still have a great appearance.